The Policing Authority has published its latest list of priorities to be addressed by An Garda Síochána over the next three years, incorporating feedback from the public consultation process and ongoing stakeholder engagement which showed increasing concern over a rise in sexual offences, child sexual abuse and domestic abuse cases.
The Policing Authority's Chief Executive, Helen Hall (pictured) said that the determination of policing priorities for An Garda Síochána is an important statutory function of the Authority.  "The fact that they are developed externally to the Garda Síochána provides an opportunity to listen to the community, and to reflect their views and concerns in the policing priorities.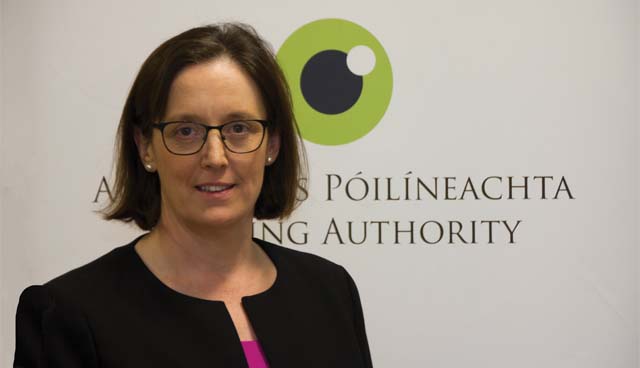 "Our interactive and accessible public consultation, along with our ongoing programme of stakeholder engagement, meant that the voice of the community was heard during this significant process," she added.
In May 2021, the Policing Authority carried out a large-scale, interactive public consultation on policing priorities, which received almost 3,500 responses from a sample of the population from every county in Ireland, across cities, towns and rural areas.
The results of the public consultation process showed that sexual offences and child sexual abuse was the top priority for all genders, age groups, urban/rural background. Increased
Garda visibility and tackling anti-social behaviour were also common themes across all demographics. These and many other areas are included in the Policing Priorities 2022-2024. The Policing Authority has set these priorities for the duration of the Garda Strategy Statement period 2022-2024, and they will be subject to annual review.